Discover your dream job in climate
Explore 42,300+ roles across several functions at over 6,500+ companies that span a broad range of climate solutions globally.
Get ready for the climate economy
Unlock a career in climate by growing green skills and building a professional climate community.
Subscribe to job alerts
Get a weekly digest of the latest climate jobs from thousands of companies in your inbox.
Featured roles at partner employers hiring now
Browse open roles at 500+ climate companies that actively partner with Terra.do to recruit top talent.
See 4,600+ partner jobs
Meet partner hiring managers at upcoming job fairs
Live, engaged, and ready to connect with you about climate jobs in their organization.
Find your dream climate career
Climate jobs, green skills, and global practitioner communities, all in one ecosystem.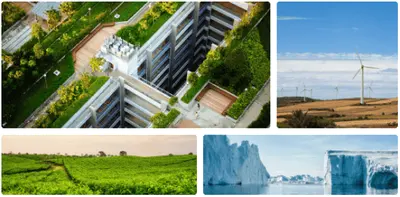 Browse jobs by sector
The climate economy covers 50%+ of the world's GDP. Explore climate jobs in your preferred industry sector.
Climate organization looking to hire?
Boost your candidate pipeline and grow your employer brand by engaging with our talent community.