Climate Farm School
A 4-week program both online and getting your hands dirty on a working farm. Learn about the climate impact of and solutions within food systems. For tech and business folks, entrepreneurs, farmers, sustainability professionals, and others passionate about food and climate.
Priority application deadline:
January 31, 2022
Closing in 10 Days
Hybrid online and on-farm course
3+ on-farm field days with lectures and experiential learning
Global regenerative ag network
4 weeks / 1 week on-farm
Create your food systems climate action plan
Work alongside farmers to unlock climate solutions
Get a hands-in-the-soil view of climate solutions in food systems
1

Learn from farmers, soil scientists, chefs, & local food policymakers

Mitigating and adapting to climate change in complex food and ag systems requires a variety of stakeholders collaborating effectively. Hear from a diversity of them in order to understand where your skills and interests can plug into enabling and scaling climate-friendly food systems.

2

Expand your food systems and farming network

Build relationships with a global network of farmers, food system advocates, and like-minded peers who will support you in doing climate-positive food systems work. This community is open to you forever and will keep growing with future cohorts. We host community events even after the program.

3

Take professional and personal action

The Climate Farm School mission is to facilitate the conversion of millions of acres of farmland globally to regenerative, carbon sequestering, locally-controlled agroecosystems via climate educational experiences on farms. Map out how you can contribute to systemic change in food and ag, and start taking action!
The immersive climate farm school is truly a one-of-a-kind learning experience! I got to participate in everyday farming activities and connect with local farm communities to learn from their real-life experiences, while living on the farm with other like-minded peers. It's an inspiring and stimulating journey and a game changer.
Chin-Wu Chen
Data Engineering Fellow
Former Professor of Seismology
USA
World-class instructors and guest lecturers
Laney Siegner
Director of Academic Programs, Terra.do
Course Creator
Laney recently completed her Ph.D. at the U.C. Berkeley Energy and Resources Group. She researches sustainable, agroecological food systems and climate change education, and completed several summers of sustainable agriculture work while researching for her dissertation. She has published book chapters on teaching climate change in U.S. K-12 classrooms and on conducting participatory agroecology research. Prior to attending graduate school, she worked as a middle school teaching fellow for 2 years in Boston, MA as part of an AmeriCorps National Teaching Fellowship. When she's not teaching or learning, she enjoys being outside for a variety of physical activities- farming, worm composting, trail running, bird watching, or swimming in the ocean. Originally from the East Coast, she now lives in Sonoma County, California. She helped build the off-grid tiny house that she now lives in with her partner, as part of the first-ever California Tiny House Competition.
Our host farmers and guest lecturers:
Aubrie Maze - Host farmer
Farm and Land Manager, Green Valley Community Farm + Mill
David Bill and Faith Van De Putte - Host farmers
Co-owners. Midnight's Farm
Elizabeth and Paul Kaiser - Host farmers
Co-owners, Singing Frogs Farm
Clea Chandmal - Guest speaker
Permaculture Farmer, Foyts farm, India
Gary Podesto - Guest chef
Chef and Consultant, Chez Panisse
Riley Starks - Field day host
Founding Partner, Lummi Island Wild Co-op
Wanda Stewart - Guest speaker
Program Director, Victory Garden Foundation
Natalia Pinzon - Workshop leader
Co-founder, Farmer Campus
Spannocchia Farm
Tenuta di Spannochia, Localita' Spannochia, 167, 53012 Chiusdino SI, Italy
On Farm Dates:
March 19th - March 27th 2022
Green Valley Farm + Mill
13024 Green Valley Rd, Sebastopol, CA 95472, United States
On Farm Dates:
July 23rd - July 31st 2022
Midnight's Farm
Midnight's Farm, 3042 Center Rd, Lopez Island, WA 98261, United States
On Farm Dates:
April 30 - May 7
Round The Bend Farm
92 Allen Neck Rd, South Dartmouth, MA 02748, United States
On Farm Dates:
September 10th - September 17th 2022
Food and Farming in a Changing Climate
January 11th, 9am Pacific Time
Join our FREE webinar where:
We'll discuss the implications of climate change on our farming and food systems
You will get a closer look at some of the course content and meet our course instructor
You will have a chance to get all your questions answered
Register
Exceptional alumni
Our alumni have accomplished careers in industry, policy, and more, and have all made a commitment to focusing their career on sustainability and decarbonization. Expect a similarly accomplished peer set from the world of food nerds, ag-tech entrepreneurs, aspiring farmers, and the like.
Jennifer Nelligan
Chief Program Officer, The National Association of Conservation Districts
USA
Tim Falls
Founder, Climate Friends
USA
Pia Faustino
Director for Social Impact, Thinking Machines Data Science
Philippines
Lily Chandrasekher
User Experience, Design Researcher Google
USA
Sumant Gupta
Director of Special Projects, TD
USA
Joao Figueiredo
Disaster Risk Reduction, Red Cross
Sint Maarten
Debbie Harris
Farm Manager, Urban Adamah
USA
Adrienne Porter Felt
Director of Engineering, Google Chrome
USA
The program breakdown
Week-1

Explore curated online food/climate resource library (videos and short readings) in prep for farmstay

Week-2

Attend live orientation Zoom session

Engage in 1-2 live Zoom lectures on regenerative agriculture basic theory, principles and practice

Week-3

On the farm: live, work, learn

Morning farm activities (e.g. learn how to prepare and transition a bed of annual crops, seeding, watering, weeding, harvesting, learn to milk a cow, set up irrigation and electric fencing, intro to herbalism, forestry and fire mitigation work)

Afternoon "barn classroom" time. Sample topics: soil health principles, soil health practices and building soil carbon, farm business models, water resource management, models of transformation, food justice

Farm to table group meals plus evening guest talks, culinary explorations with local chefs, and film screenings

Field trips to other nearby farms

Week-4

Back at home, content summary and wrap up. Sample topics: collective action to scale models of transformation such as food sovereignty and agroecology movements, applications to urban and home-scale gardening, the future of farming, technology, and food systems

Online group debrief, final food and farming climate action plan presentations

Set up collaborations for ongoing project work (optional)
On-farm experience
Here is a teaser from our first two cohorts to give you a sense of what the climate farm school will look and feel like. Enjoy!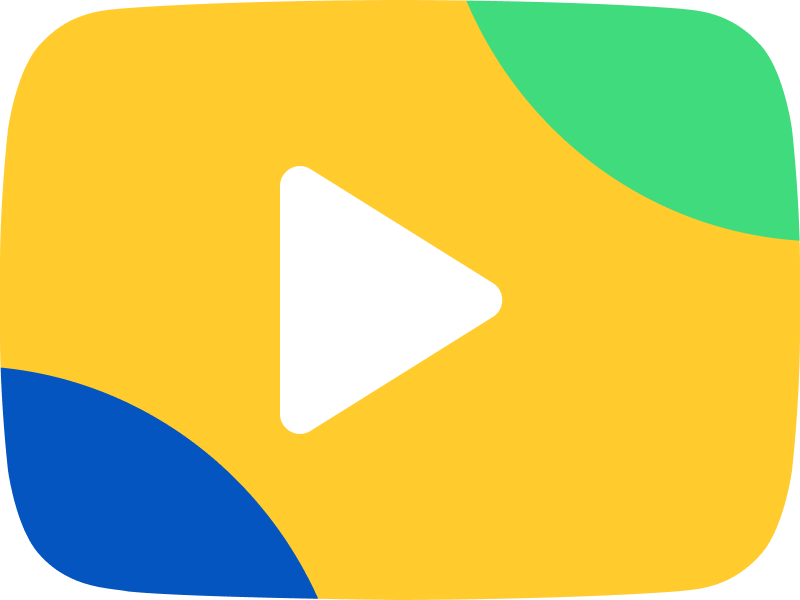 WATCH NOW
A glimpse into the farm experience
You'll also receive a link in your inbox for watching later
Personalized and relevant instruction
Our world-class faculty bring not only farming and soil science expertise but also trained techniques in teaching and facilitation. Think of them as your personal coaches as you explore climate solutions in food and agriculture.
01

Facilitated discussions

Before and during the farm stay, you will join in small group discussions for:

Farmer-led presentations and Q&A on farm plans, Carbon Farm Plans, and more
Discussions on regenerative farming and food systems challenges and opportunities
Networking to find your future farm/food collaborators and co-founders

02

Hands-on farming + applied projects

In addition to working alongside farmers , you will be presented with real-world projects defined by local food system stakeholders. Sample projects include :

Modeling GHG reduction impact of various regenerative farming practices
Creating a "Farm Resilience" map that highlights climate risks, vulnerabilities, and opportunities
Develop new climate-informed business models or communications materials for host farm(s)

03

Special events

While you are on the farm, you can look forward to the following special events and activities:

On-farm meal prepared by famous local chef followed by Q&A
Local wine tasting OR salmon fishing OR crabbing
Farmer's market exploration plus cooking lesson (source and prepare a 100% local and seasonal farm-fresh meal)
Pricing and expected commitment

Climate Farm School
/ 4 Weeks
Merit/need-based financial aid
Who is this program for?
An on-farm view of climate solutions makes the program perfect for both farmers wanting to develop a stronger climate knowledge base and non-farm folks like business professionals, tech workers, policymakers, entrepreneurs... anyone interested in connecting with agricultural ecosystems and hands-on exploration of nature-based climate mitigation.
Aspiring home gardeners, homesteaders, and small scale farmers
Land owners or land stewards seeking ways to make a living on the land while regenerating natural ecosystems for climate mitigation and resilience
Working professionals with sufficient time (at least 1 full week on the farm) to dedicate to the program
Those wanting to explore and experience day-to-day life on a farm
You want to become a full-time commercial farmer, and want a comprehensive "learn to farm" program (these kinds of programs exist, and are typically 6-9 months in duration).
You don't have the time to commit to at least a week's farm stay right now (you can always apply for later cohorts)

Climate Farm School
/ 4 Weeks
Merit/need-based financial aid
FAQs
Who would benefit most from this program?

I am interested in participating but have limited time off from my full-time job. Can I do this program?

What are the accommodations like for staying on the farm?

What are the various pricing options for participants?

I can't afford the program cost. Can I participate?

Can I get reimbursed for the course by my organization?

What should I bring to the farmstay?

Are you going to be running more cohorts?