100% online
Weekly guest lecturers
Global community of leaders and experts
6 weeks / 5 hours per week
Practical applications and methods
Market-specific takeaways
Understand and implement high-impact corporate sustainability strategies
1

Articulate the business case for sustainability

Learn to articulate the business case for sustainability, and get buy-in for sustainable initiatives through examining risks/opportunities, influencing and authentic storytelling. Build coalitions of internal and external stakeholders to champion your sustainability strategies.

2

Design & execute sustainability roadmap

Build a world-class corporate sustainability strategy, and develop a roadmap to deliver on it. Understand proven corporate sustainability strategies, reporting standards and learn about implementation tactics.

3

Tap into global network of sustainability experts

Leverage Terra's network of business leaders, CSR professionals, suppliers, manufacturers, investors, and general climate experts. Be part of a global network that will be open to you forever and will keep growing with future cohorts.
This was a fantastic program. Highly recommend! It really helped me to learn and think what I/we can do to tackle the climate crisis...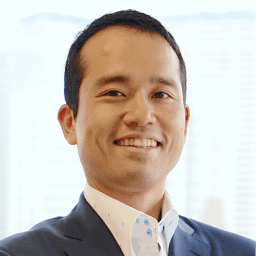 Teruhide Sato
Founder and CEO,
BEENEXT
Singapore
World-class instructors and guest speakers
Vance Merolla
Worldwide Director of Global Sustainability, Colgate-Palmolive Company
Course Creator
As Worldwide Director of Global Sustainability for Colgate-Palmolive Company, a consumer products company based in New York City, Vance is responsible for leading Colgate's worldwide sustainability strategy and programs around climate, energy efficiency, water stewardship, waste reduction, and sustainable buildings. Prior to his current 20+ years with Colgate, he was an environmental consulting group manager for the URS Corporation. Vance is a licensed professional engineer (PE) in the states of New York, New Jersey and Washington, a U.S. Green Building Council LEED-Accredited Professional, and a Member of the USGBC NJ Chapter Board of Directors. Vance is also an adjunct professor at Columbia University in NYC, where he teaches a graduate course in Sustainable Operations.
Our guest speakers (coming soon!)
Exceptional alumni
Our alumni have accomplished careers in industry, policy, and more, and have all made a commitment to focusing their career on sustainability and decarbonization. Expect a similarly accomplished peer set of business and sustainability leaders from across industries and geographies...
Tauqeer Jamadar
Vice President of Product, Colmore
United Kingdom
Winisha Smith
Portfolio Analyst, Collab Capital
USA
Naval Chaudhary
Sr. Professional ESG, 
New Development Bank
China
Tim Trefen
Founder, Mixpanel
USA
Supriya Balsekar Booth
Business Development, Customer Success Lead, Lumen Energy
USA
Emilio Tenuta
Senior Vice President and Chief Sustainability Officer at Ecolab
USA
Sandhya Srinivasan Kaleti
Product Owner, Laerdal Medical
India
Jheel Doshi
Sr. Business Intelligence Analyst, Uber
USA
The program breakdown
Week 01

The Business Case for Sustainability

We will begin by defining Sustainability through a business lens and the UN Sustainable Development Goals (SDGs). To understand which issues matter most, we will discuss the material assessment process as a way to evaluate risks & opportunities against key stakeholder expectations.

Week 02

Understanding Your Value Chain Impacts

By examining end-to-end operational aspects of sustainability through the lens of greenhouse gases (GHGs), we will identify potential "hotspots" where focus might bring the greatest business value.

Week 03

Stakeholder Engagement: Internal & External

Building on our analysis of the value chain, we will focus on understanding how best to engage key internal and external stakeholders in sustainability issues, helping to manage a company's risk & define opportunities, strategy and decision making.

Week 04

Sustainability Ambitions, Strategy and Targets

As businesses work to define their sustainability ambitions and targets, they need to deploy comprehensive frameworks to help ensure robust future-proof outcomes. This week, we will review examples of sustainability strategic models, public reporting, and setting of science-based targets.

Week 05

Embedding Sustainability into Your Business

To bring sustainability to life within a business, it ultimately must be embedded into a company's values, business strategy and functions. We will explore ways to embed sustainability as a growth strategy, as a functional overlay, and as an employee tactic to attract and retain talent.

Week 06

Sustainability Communications and Storytelling

As a way to conclude, we will look at the importance of communicating sustainability to all stakeholders in an authentic and transparent manner. We will discuss meaningful, authentic and transparent brand messaging and storytelling.
Personalized and relevant instruction
Our world-class faculty are renewables and energy industry experts that are trained in online teaching and facilitation techniques. Think of them as your personal coaches as you navigate your own career transition into clean energy.
01

Live Discussion Groups

Once a week, you will meet with your instructor in live, small-group sessions to:

Analyze sustainability case studies
Discuss and debate how to integrate sustainable practices across the value chain
Learn how to manage the delivery of a sustainability strategy

02

Hands-on projects

Through group and individual projects, you will:

Refine ability to communicate the business case for sustainability
Strategize how to prioritize sustainability efforts while creating business opportunity
Get feedback from peers and experts

03

Expert Guest Talks

Once a week, you will meet experts in interactive small-group sessions to:

Get insights and learn best practices
Build a network or fellow sustainability professionals and aspiring change agents
Learn practical and applicable tools and frameworks
Pricing and expected commitment

Corporate Sustainability Leadership
/ 6 Weeks Merit/need-based financial aid
Who is this program for?
Climate Change presents tremendous risks and opportunities for every business. This program is designed for purpose driven business professionals who want to increase their influence and reputation as a sustainability leader within their team or organization, and for existing sustainability professionals who want to effectively manage the delivery of a sustainability strategy.
You are a purpose driven business professional who wants to 
be a sustainability change agent within your organization
You are an existing sustainability professional looking to deliver on your team's sustainability strategy and hit your sustainability goals
You have sufficient time (5 hours/week) to dedicate to the program
You want to learn from an industry leader who has a twenty year track record of successfully implementing sustainability initiatives
You don't consider yourself a business professional
You don't have the time to commit to a deep dive right now (you can always apply for later cohorts)

Corporate Sustainability Leadership
/ 6 Weeks Merit/need-based financial aid
FAQs
Who would benefit most from this program?

What if I don't like the program?

When do classes start, and will they fit my schedule?

I can't afford the program cost. Can I participate?

Can I get reimbursed for the course by my organization?

Are you going to be running more cohorts?

How long does it take to review applications?