Join a global professional network.
Learn from top climate experts.
Land the perfect climate job.
Everything you need is in the app—the climate jobs landscape, insider access to companies, comprehensive climate bootcamps, and a vibrant community.​
"Can I make a living in climate?"
"Am I qualified to work on the climate crisis?"
Yes, for a simple reason: climate change is poised to transform 50%+ of the world's GDP, and every skill and every discipline will be needed in the process. ​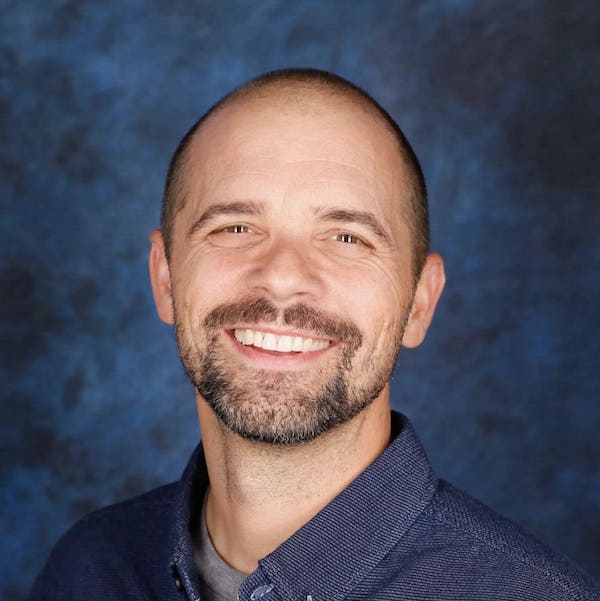 I was one of Terra.do's first learners. The company and its ecosystem were instrumental in my transition to climate, and helped me get to my current role at MCJ Collective where I invest in leading climate companies (including Terra.do itself!)
I'm thrilled to now come full circle by partnering with Terra.do to help all our portfolio companies at MCJ Collective hire the best and the brightest minds.
Our ecosystem has your back
Behind every successful career, there are countless helping hands. You'll find the ones you need in the communities at Terra.do.
Communities of every stripe
Over 50 caring communities, ranging from Energy to Resilience & Adaptation and Carbon Removal, with more being created every day.
Helping hands of every color
Bringing every stakeholder together that you will want and need as you understand your place in the climate spectrum and build your career.
Great people make an even greater ecosystem. Join a supportive network of accomplished professionals from every industry including energy, sustainable food, green buildings, and more. Every job is a climate job, whether in engineering, marketing, finance, or journalism—and that's true in every part of the world.
Designed to foster collaboration
Huddles, AMAs, and events
Join peers and experts to dissect climate happenings and solutions. Engage with hiring managers ready to chat about their company's work and open roles. 
DMs with the right people
Move conversations offline from huddles into DMs to dig deeper into climate topics. Or reach out someone that can help with your project, job search, or more.
Topic-specific communities
Crowdsource ideas, stay updated on the latest climate science and news, and just plain ol' connect with like-minded folks in one of our several communities.
Get the insight and the access you need to land a job at some of the best climate tech companies in the world.
Spotlight: Climate job fairs
Jam-packed live events with actively hiring climate tech companies that present about themselves and engage in 1:1 conversations—free for job seekers.
Climate tech employer looking to hire?
Boost your candidate pipeline with vetted talent drops, job fairs, and community engagement at Terra.do—the premier talent hub for climate tech.
The candidates were highly engaged and super motivated. Awesome to have a great group of mission-driven folks!
Alyssa Dizon
I am ecstatic about my new climate job opportunity— truly a dream job for me that I could not have gotten without Terra.do!​
Keisha Armand
Not only did I find the [climate] job because of connections I made at Terra.do, but I think having Terra on my resume totally helped me stand out as a candidate who was serious about climate work but had no experience to show for it in my actual work history.
Scan the forest. Study the trees.
Learn about the landscape of climate change and explore solutions. Focus on sectors and functions with deep potential. And do it all with exceptional fellow learners, expert faculty, and industry mentors.
Climate Change: Learning for Action
Understand the complexities in the science, economics, policy, and climate justice. Start taking action by discovering climate solutions that need your skills. All this and more in our flagship 12-week fellowship.
It's all about who you learn with: world class faculty, eminent guest lecturers, experienced mentors, and accomplished peers.
Dr. Laney Siegner
Director, Climate Farm School
Dr. Siegner completed her Ph.D. at the University of California, Berkeley Energy and Resources Group. She studied sustainable, agroecological food systems and climate change education. Prior to attending graduate school, she worked as a middle school teaching fellow for 2 years in Boston, MA.
When she's not teaching or learning, she enjoys being outside for a variety of physical activities: farming, worm composting, trail running, bird watching, or swimming in the ocean. Originally from the East Coast, she now lives in Sonoma County, California. She helped build the off-grid tiny house that she formerly lived in with her husband as part of the first-ever CA Tiny House Competition, and now lives at Green Valley Farm, one of the Climate Farm School host sites.
Ian Bolliger
VP, Aladdin Sustainability Lab at BlackRock
As a Vice President in the Aladdin Sustainability Lab at BlackRock in San Francisco, Ian builds models to understand financial risks from extreme events in a changing climate. His work blends earth system modeling, satellite imagery, economics, and data science to understand how changing extremes have impacted and will impact communities around the country and the globe.
Prior to joining BlackRock, Ian worked as a climate data scientist at Rhodium Group, where his work on coastal climate risks appeared in a wide range of outlets, including reports on coastal flood risk in the state of New Jersey and a public tool on Realtor.com and Redfin.com displaying property-level flood risk projections for every property in the contiguous U.S.
Dr. Zeke Hausfather
Climate Research Lead, Stripe
Zeke Hausfather is a climate scientist and energy systems analyst whose research focuses on observational temperature records, climate models, and mitigation technologies. He spent 10 years working as a data scientist and entrepreneur in the cleantech sector, where he was the lead data scientist at Essess, the chief scientist at C3.ai, and the cofounder and chief scientist of Efficiency 2.0.
He also worked as a research scientist with Berkeley Earth, was the senior climate analyst at Project Drawdown, and the US analyst for Carbon Brief. He has masters degrees in environmental science from Yale University and Vrije Universiteit Amsterdam and a PhD in climate science from the University of California, Berkeley.
Dr. Kimiko Hirata
Executive Director, Climate Integrate and Goldman Environmental Prize Winner
Kimiko Hirata was a 2021 Goldman Environmental Prizewinner for Islands and Island Nations, and the first female Goldman Prizewinner from Japan. Kimiko will talk about her campaigning and activism work in Japan, since the Kyoto Climate Summit in 1997, through the prospect of a coal power boom after the Fukushima nuclear disaster. 
Kimiko Hirata is the Executive Director of Climate Integrate, an NGO she launched with the aim of supporting decarbonisation efforts in Japan and abroad. Kimiko started working on climate in 1996 and took part in the 1997 Kyoto Climate Summit.
Dr. Navroz Dubash
Professor, Centre for Policy Research
Navroz K Dubash is a Professor at the Centre for Policy Research, where he conducts research and writes on climate change, energy, air pollution, water policy, and the politics of regulation in the developing world. Navroz has been actively engaged in the climate debate as a scholar, policy adviser and activist for 25 years. He was instrumental in establishing the global Climate Action Network in 1990, and has since written widely about climate politics, policy and governance.
He is currently a Coordinating Lead Author for the Intergovernmental Panel on Climate Change (Sixth Assessment), advises the UNEP Emissions Gap Report Steering Committee, and has been a member of the Scientific Advisory Group of the UN Climate Action Summit. 
Jaimie Beck Alexander
Director, Drawdown Labs at Project Drawdown
Jamie Beck Alexander is a solutions-oriented corporate climate advocate, coalition builder, and founding Director of Drawdown Labs. She leads Drawdown Lab's work with companies to deploy climate solutions at scale.
Previously, Jamie worked at Ceres, where she led corporate engagement, working with companies to set ambitious emission reduction targets and leveraging their influence in support of strong climate and clean energy policies. Jamie has also served as a Civil and Foreign Service Officer with the US Agency for International Development. 
Dr. Saleemul Huq
Director, International Centre for Climate Change and Development
Saleemul Huq is the Director of the International Centre for Climate Change and Development (ICCCAD) in Bangladesh, and is an expert on the links between climate change and sustainable development, particularly from the perspective of developing countries.
He was the lead author of the chapter on Adaptation and Sustainable Development in the third assessment report of the Intergovernmental Panel on Climate Change, and was the lead author of the chapter on Adaptation and Mitigation in the IPCC's fourth assessment report. His current focus is on supporting the engagement of the Least Developed Countries in the United Nations Framework Convention on Climate Change.
Carla Peterman
Executive Vice President, Corporate Affairs and Chief Sustainability Officer, PG&E Corporation
Carla J. Peterman is Executive Vice President, Corporate Affairs and Chief Sustainability Officer for PG&E Corporation, the parent company of Pacific Gas and Electric Company. At PG&E, she oversees the company's regulatory, legislative, sustainability, and charitable strategies, all focused on delivering for the customers and communities that PG&E serves in Northern and Central California.
A steadfast proponent of clean energy, at the CPUC Peterman led the adoption of the first utility energy storage mandate in the country, the approval of nearly $1 billion of utility investments in electric vehicle charging infrastructure, the adoption of utility energy efficiency goals and business plans, and the implementation of California's Renewables Portfolio Standard.
Akshat Rathi
Senior Reporter for Climate, Bloomberg News
Akshat Rathi is a London-based reporter for Bloomberg News. He has a PhD in organic chemistry from the University of Oxford, and a BTech in chemical engineering from the Institute of Chemical Technology in Mumbai. He tells stories of the people and their ideas tackling the biggest problem facing humanity: climate change.
He has edited a book of essays from young climate leaders and he is currently working on a book about scaling up climate solutions. Previously, Akshat was a senior reporter at Quartz and a science editor at The Conversation. He has also worked for The Economist and the Royal Society of Chemistry. His writings have also been published in Nature, The Hindu, The Guardian, Ars Technica, and Chemistry World, among others. 
Ready? Start by applying to these upcoming fellowships.
Dip your toe into climate learning with free, short content.
Learn about how the electric grid works and understand what it takes to power it with variable renewable energy sources like wind and solar.
Complex software is central to climate tech. Learn about high impact careers in climate for software engineers.
Climate change articles from real world changemakers: a global resource of climate career information.
Get two minutes of climate wisdom in your inbox. Sourced from our climate learning library and delivered in bite-sized chunks.
Kickstart your climate action journey
Join our community of professionals, experts, and educators working on climate change.