Join a global professional network.
Learn from top climate experts.
Land the perfect climate job.
Discover climate jobs and explore green career pathways
Structured learning, cutting-edge content, expert faculty
Getting 100 million people working in climate by 2030
Discover your dream climate career
Get the insight and the access you need to start working at some of the best climate organizations in the world.
Curious about what's out there?
Explore the vast climate job landscape to find your place in it.
Ready to start networking?
Get access to hiring managers at 500+ partner employers (some of the biggest in climate!)
Spotlight: Climate job fairs
Jam-packed live events with actively hiring climate tech companies that present about themselves and engage in 1:1 conversations—free for job seekers.
Climate employer looking to hire?
Boost your candidate pipeline with vetted talent drops, job fairs, and community engagement at Terra.do—the premier talent hub for climate tech.
The candidates were highly engaged and super motivated. Awesome to have a great group of mission-driven folks!
"I am ecstatic about my new climate job opportunity— truly a dream job for me that I could not have gotten without Terra.do!​"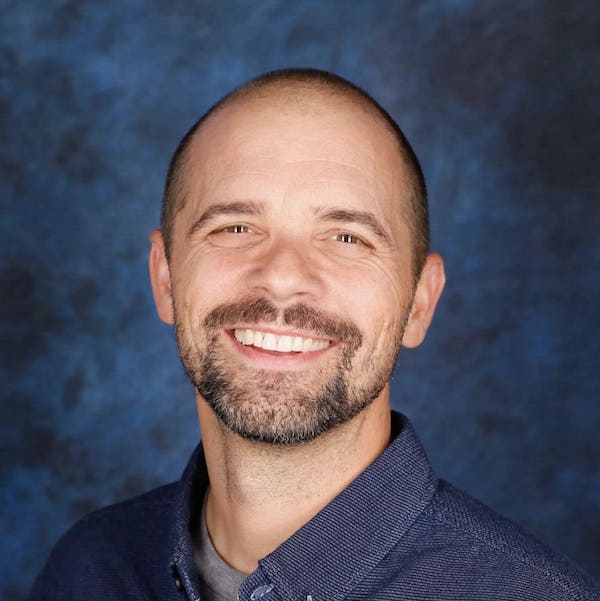 I was one of Terra.do's first learners. The company and its ecosystem were instrumental in my transition to climate, and helped me get to my current role at MCJ Collective where I invest in leading climate companies (including Terra.do itself!)
I'm thrilled to now come full circle by partnering with Terra.do to help all our portfolio companies at MCJ Collective hire the best and the brightest minds.
Scan the forest. Study the trees.
Elevate your climate literacy and green skills with our comprehensive learning ecosystem. Our flagship programs cover the climate change landscape and explore solutions. Deeper skill-based programs address knowledge gaps in particular sectors and functions.
Climate Change: Learning for Action
Flagship program: Understand the complexities in the science, economics, policy, and climate justice. Start taking action by discovering climate solutions that need your skills. Applications close on Jan 12, 2024.
"Terra.do accelerated my climate action journey and helped me find my unique contribution in just a few months. The best part was meeting brilliant people from all over the world who have left incredible companies like Amazon, Twitter, Apple and Slack to fight climate change."
John Ellison
Source Steward at ReFi Lisboa
Climate Action for Organizations
Flagship program:
Build climate fluency among employees, mobilize employees to engage in climate work, and accelerate progress toward Net Zero goals. 
"Terra.do's 'Climate Action for Organizations' program has been transformative for us at Dalberg. Beyond providing targeted climate education, it has empowered our teams to take immediate and impactful action."
Anahitaa Bakshi
Climate and Environment Practice Manager at Dalberg
Ready? Start by applying to these upcoming programs.
Climate Change: Learning for Action
A comprehensive overview of the climate change and solutions landscape.
Climate Action for Organizations
Learn core climate principles. Map it to your team's business objectives.
A hybrid experience in regenerative agriculture, with an on-farm component.
Carbon Accounting and Reduction
Learn GHG accounting for businesses.
Gain a practical understanding of ESG.
Software Stacks in Climate Tech
Explore tech stacks for software verticals.
Soil Health and Regenerative Farming
Explore how soil health contributes to climate mitigation.
Networking for Climate: London, UK
Local and in-person supplement to our Climate Change: Learning for Action course.
Are you a professional with a passion for teaching?
Teach some of the best learners you can find: people committed to taking climate action and eager to learn practical skills to help them accelerate their impact.
Our community can help you thrive
Behind every successful career, there are countless helping hands. You'll find the ones you need in the communities at Terra.do.
Exclusive access to scientists, policy-makers, investors and operators – all leading the way in climate work.
Connect 1:1 with climate professionals
"I did not know how interactive this community would be! It truly makes the world of climate more accessible."
Energy and climate change
Learn about how the electric grid works and understand what it takes to power it with variable renewable energy sources like wind and solar.
Software careers in climate
Complex software is central to climate tech. Learn about high impact careers in climate for software engineers.
Explore our free guided pathways
Browse through our free structured guided pathways to help you dive into climate topics.
Access our curated list of 20+ modules and videos.
Climate change articles from real world changemakers: a global resource of climate career information.
Get two minutes of climate wisdom in your inbox. Sourced from our climate learning library and delivered in bite-sized chunks.
Kickstart your climate action journey
Join our community of professionals, experts, and educators working on climate change.